The Basics of Ventless Cooking
---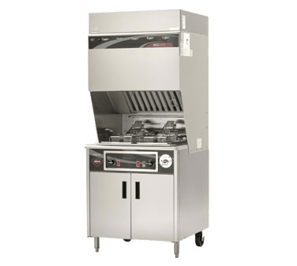 At the basic level, ventless cooking is simply the act of preparing food with foodservice equipment that doesn't require expensive hoods or HVAC. Beyond the basics, there are many more benefits and considerations. Not only are ventilation systems costly to purchase, install, and maintain, but they also consume significant amounts of energy and require operators to condition make-up air to replace the ventilated air.

At the same time, ventless cooking equipment only operates on electricity. Gas cannot be used with ventless. And during the current period, when more and more operators and regulators are encouraging or requiring electric-powered units, it's never been a better time to consider going ventless.
Ventless Foodservice Equipment to Consider
---
Because ventless foodservice equipment is so popular and the trend will only continue to grow, foodservice equipment manufacturers are dedicated a lot of time, money, and energy to diversifying and enhancing all types of ventless equipment. Today, ventless units are available in just about every equipment category, from fryers and pizza ovens to griddles and convection.
The information below should briefly introduce the different types of ventless equipment available to Florida foodservice operators. Be sure to bookmark this page and check back as we update this list.
BEST-IN-CLASS VENTLESS EQUIPMENT